Overview + Objective
Fortescue Future Industries (FFI) is a global green energy company committed to producing zero-carbon green hydrogen from 100% renewable sources. FFI required a transformative brand that would deliver immediate impact when launched globally at the UN Climate Change Conference (COP26) late last year. They required a brand that was aligned with their ambitions, a brand that could stand strong when lobbying world governments and fossil-fuel producers to make change.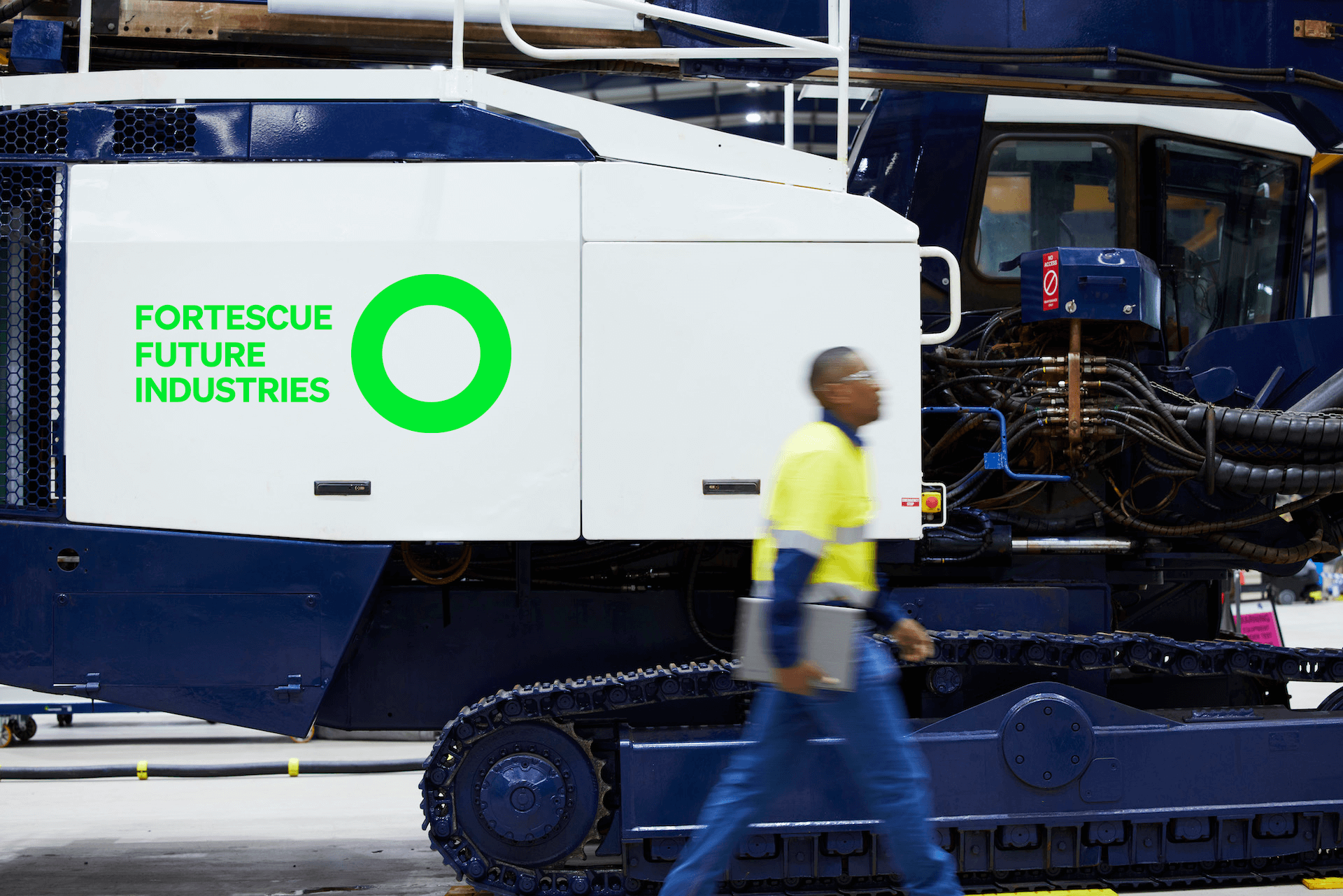 Strategic Thinking
Every creative pursuit starts with strategic thinking, and our engagement with FFI was no different. To represent FFI's values in visual form we had to fully immerse ourselves in their green industrial revolution.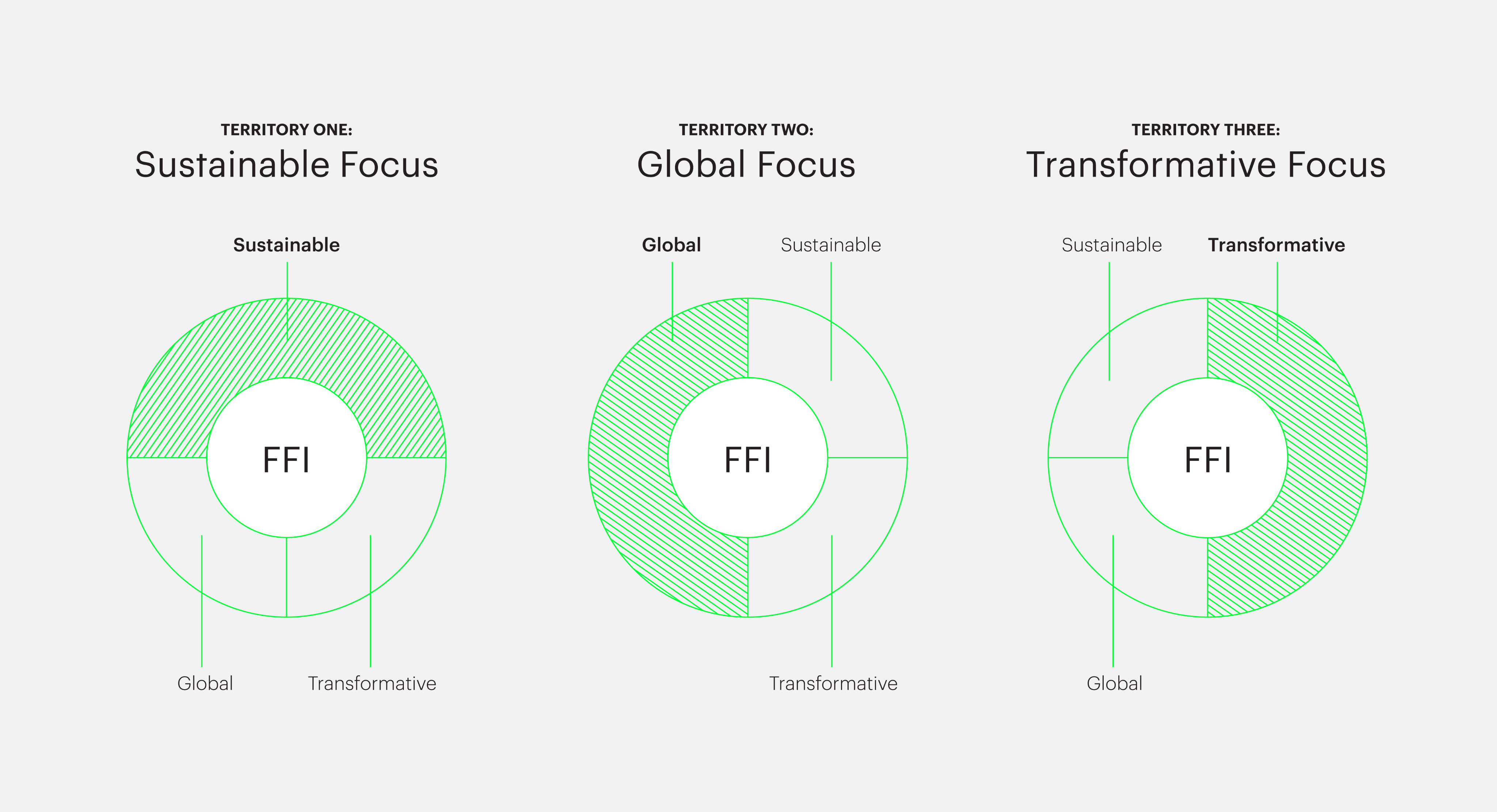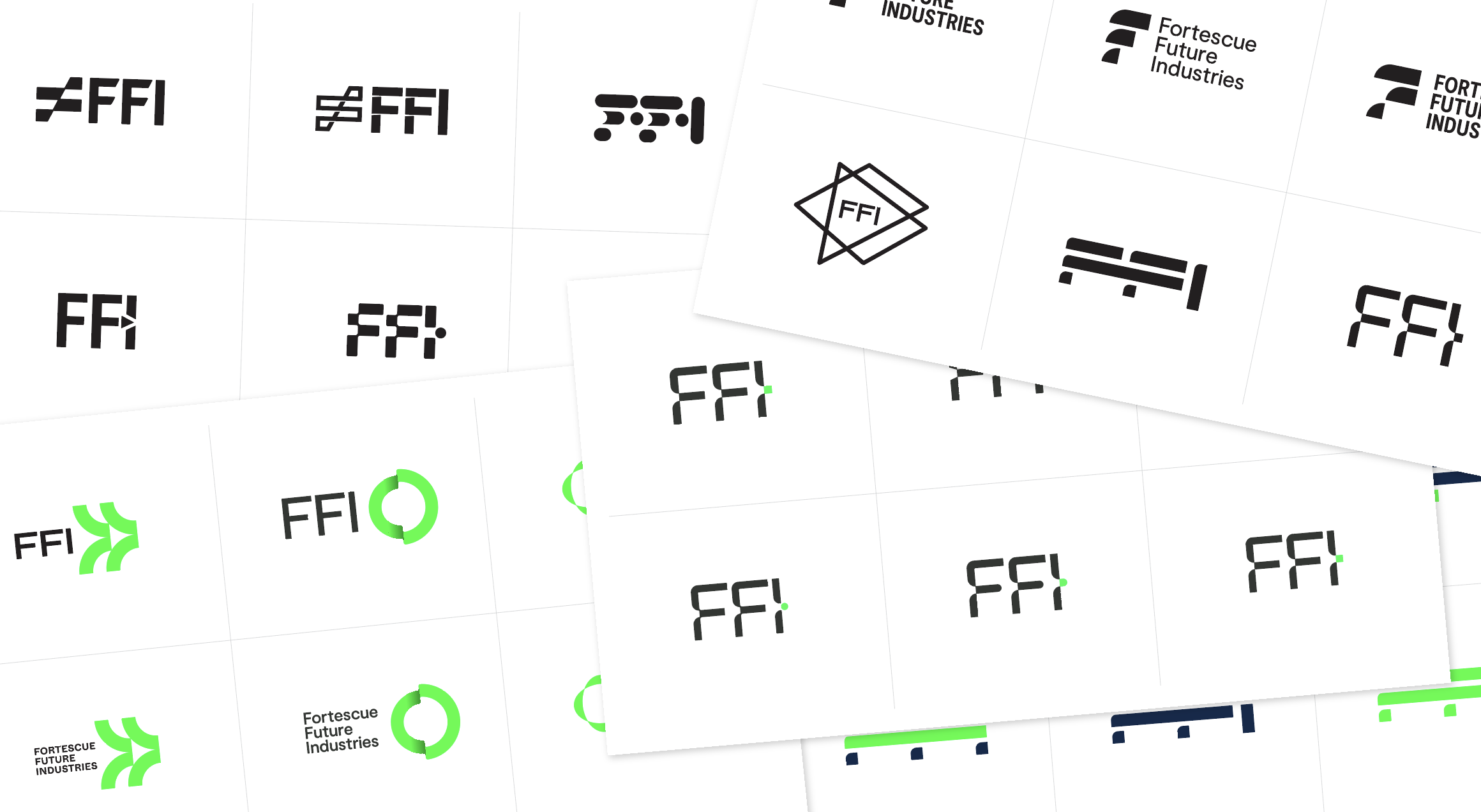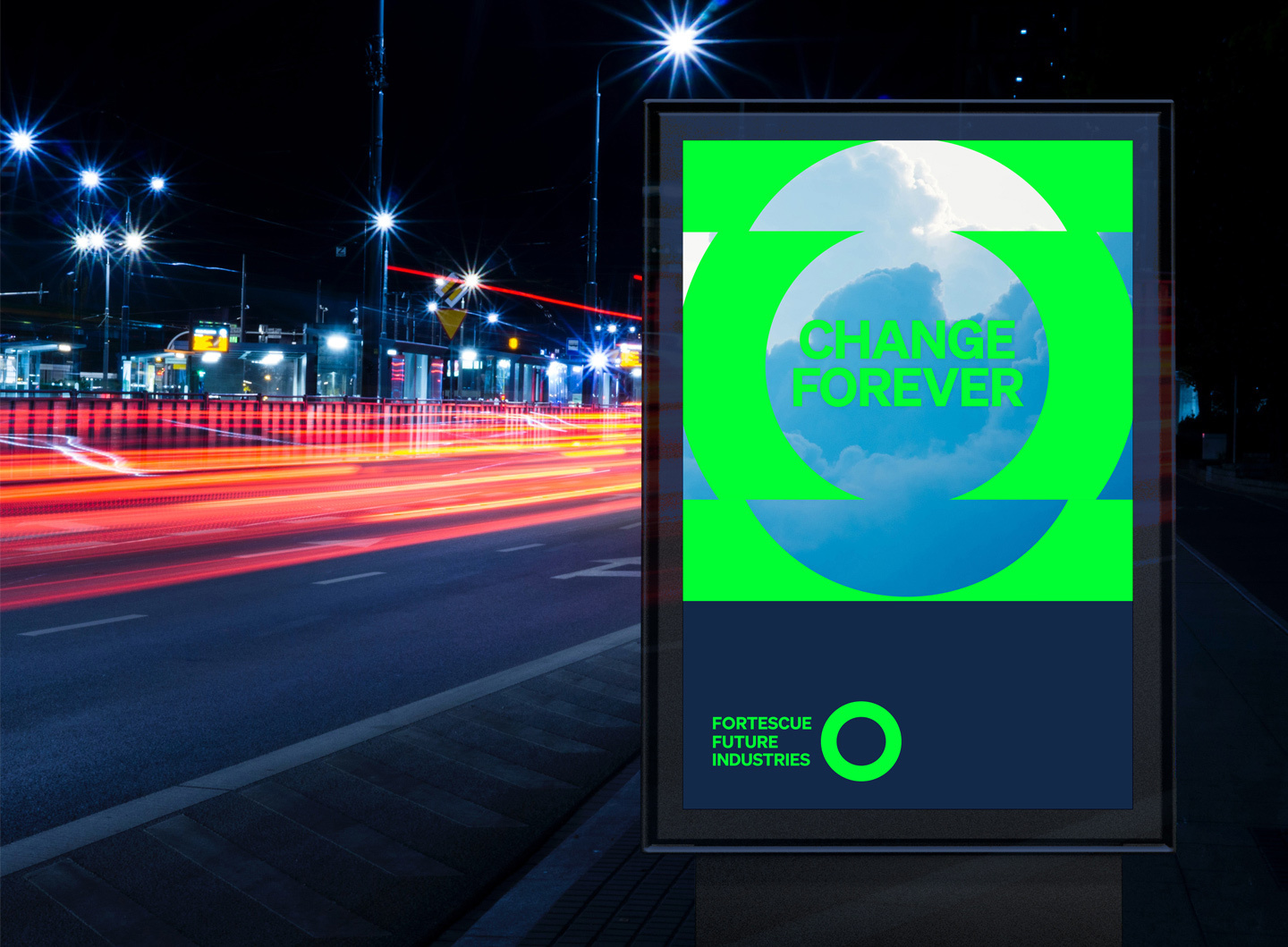 Differentiation through bold ambition
Global sustainability inspired our creative thinking. FFI's ambition, technical excellence and "action, not promises" attitude called for a bold and versatile brand.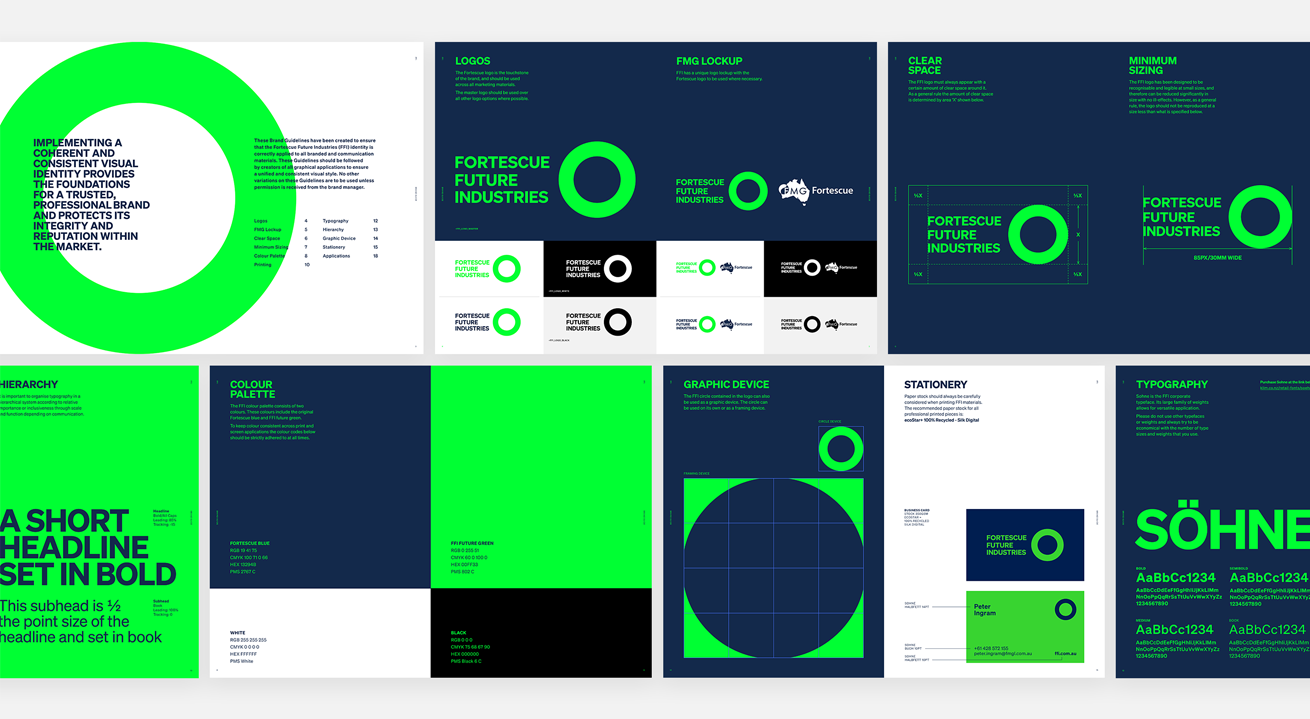 Playing the global stage
We involved multiple stakeholders from across the globe to find a unified vision for the brand and launch it internationally.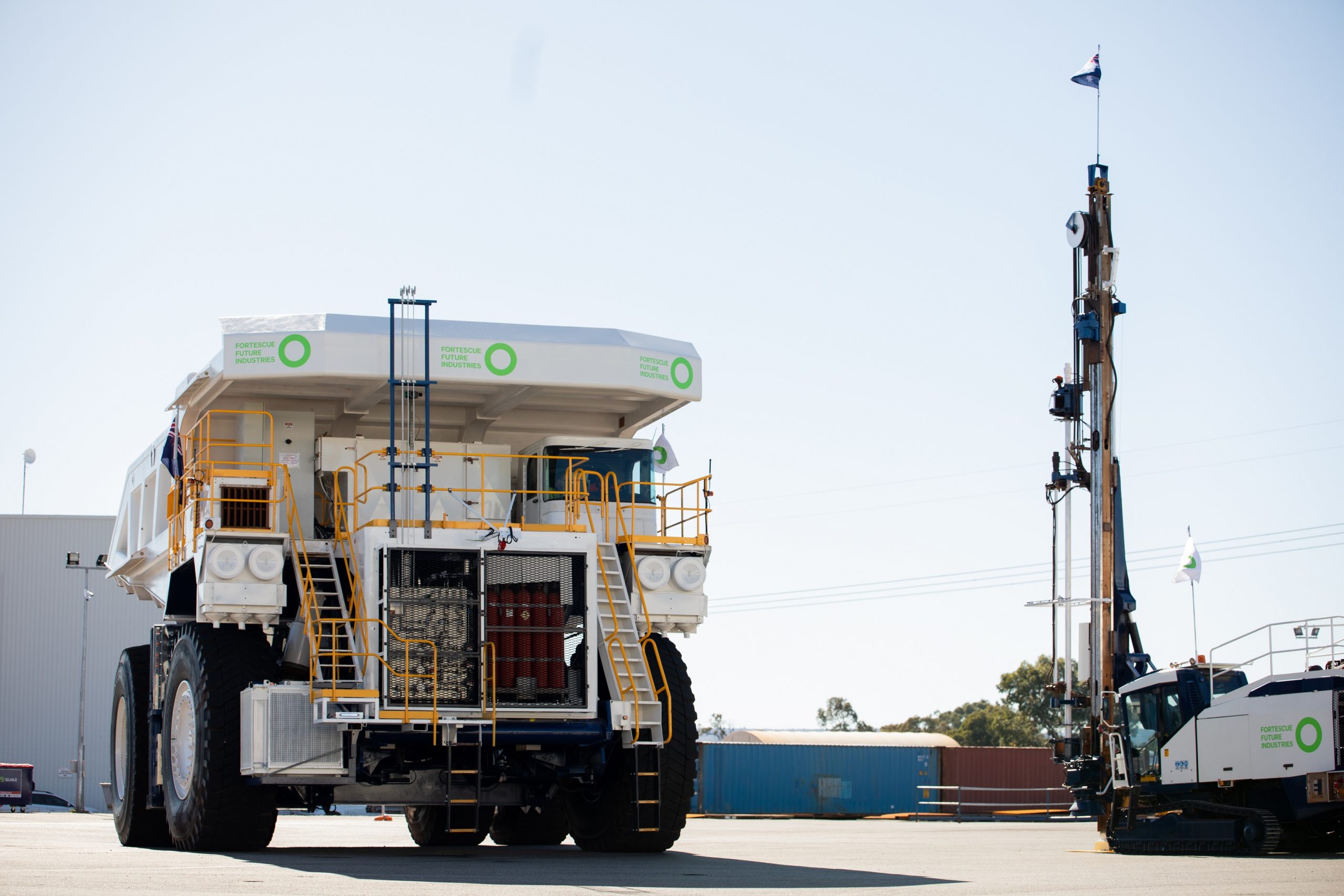 Through an extensive exploration process, with future collaborators in mind, we were able to create a bold, ambitious and uncomplicated visual identity system that embodied urgency and action.
Mike Boag
Senior Designer, Juicebox
Project credits
Client
Fortescue Metals Group
Services
Brand Strategy
Visual Identity
Brand Positioning
Design & Animation
Project Team
Andy Davey
Anthony Nankervis
Mike Boag
Ivona Gaspar
Rachel Thwaites
Client
Fortescue Metals Group
Services
Brand Strategy
Visual Identity
Brand Positioning
Design & Animation
Project Team
Andy Davey
Anthony Nankervis
Mike Boag
Ivona Gaspar
Rachel Thwaites