Overview + Objective
Easi is a salary packaging and novated lease provider with over 15,000 employees under contract. Barriers existed in signing-up a number of potential customers due to complexities in their understanding of salary packaging and novated leasing. This led us to develop a strategy to unpack these complexities and shift beliefs while simplifying the customer journey and creating an impactful multi-channel marketing campaign designed to generate more leads.
0%
Increase in website traffic
0%
Increase during campaign period
0%
Lift in deal conversion rate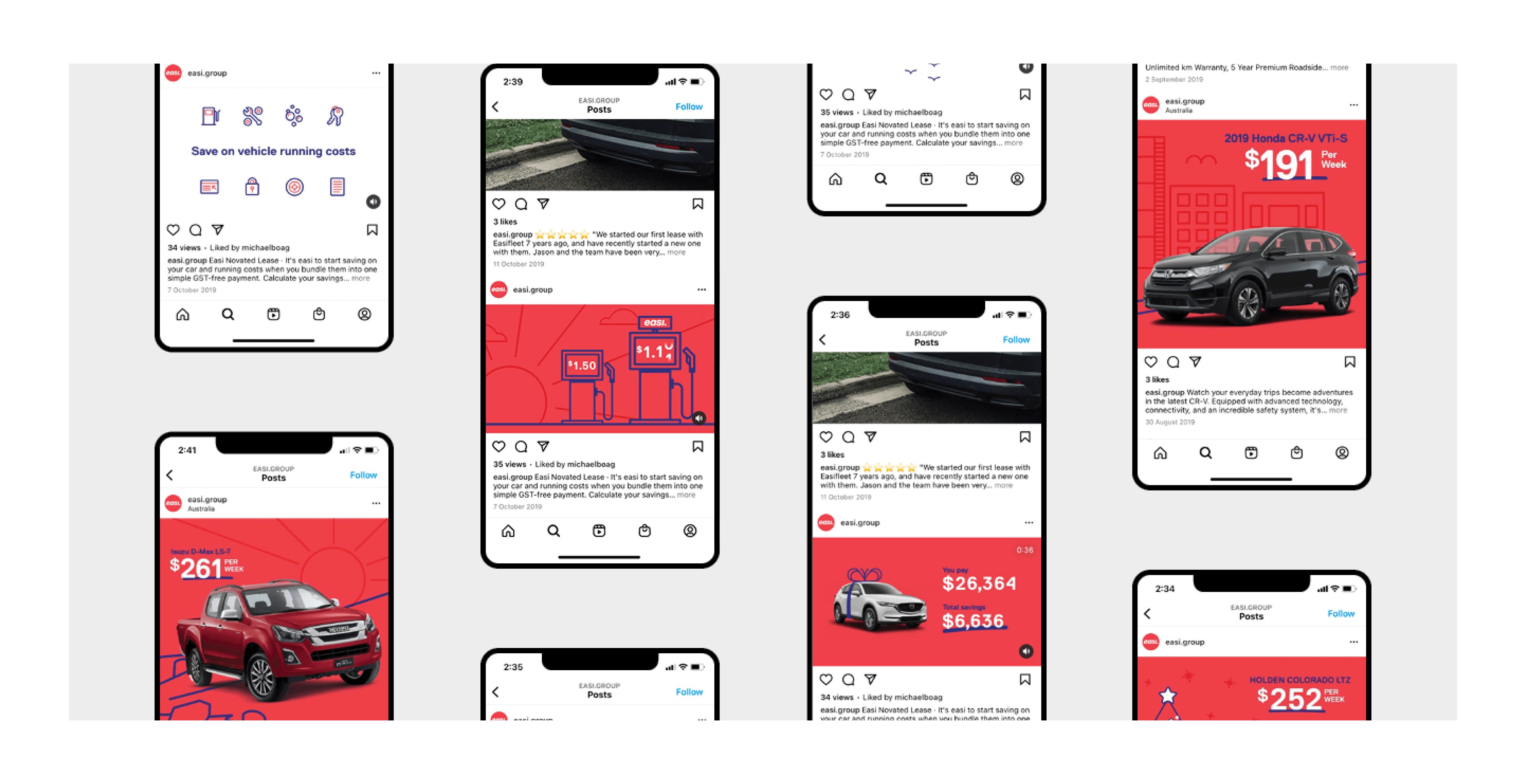 Shifting perceptions
Digital transformation starts with acknowledging market perceptions. How do car buyers feel about salary packaging? Our strategic insights would define our objective.
Defining benefits
The benefits of Easi (car finance savings, better access to cars, car management in one place) were not defined or communicated.
New audience
There were barriers – complexity and eligibility – getting in the way of people opting for car finance, and we needed to overcome them.
Quality leads
Leads were lost through multiple workflow systems, manual communications, and sales consultants wasted time as a result.
User experience
The customer sign-up process was complicated and time-consuming (multiple forms needed to be manually completed and scanned), putting off potential customers.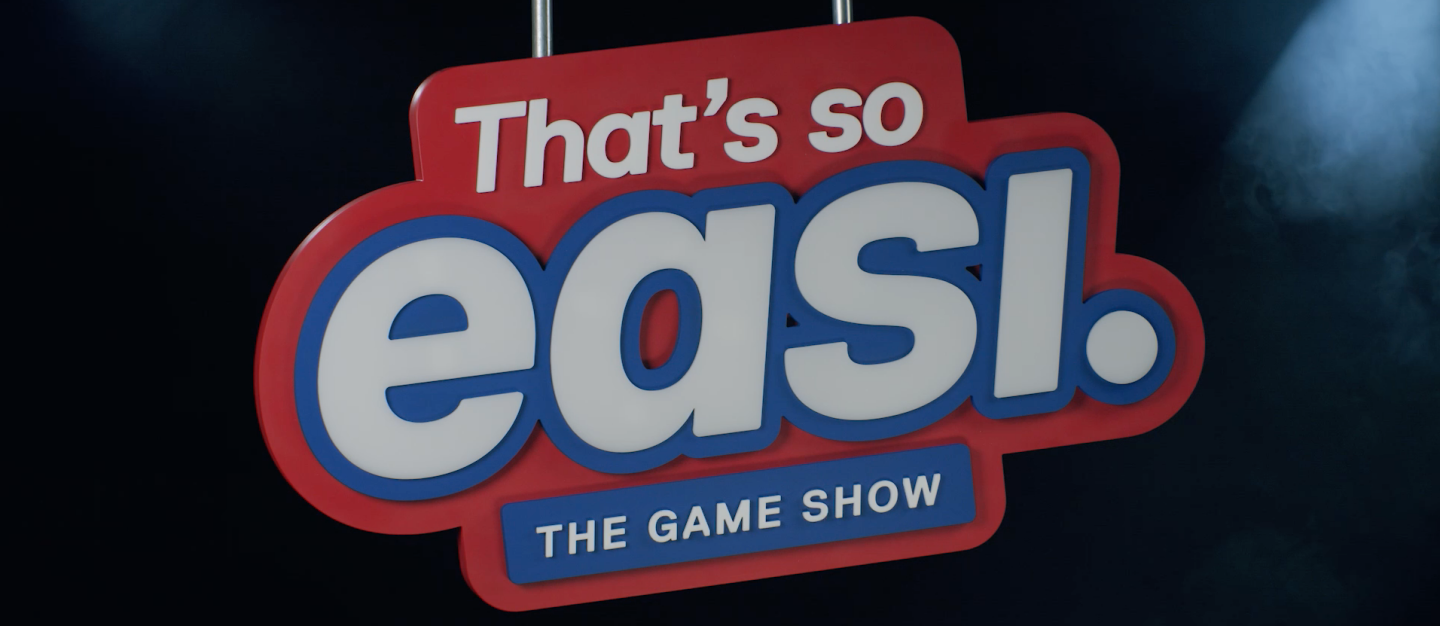 So easi, they can't lose
We created a parody game show concept to reach the audience at the beginning of the car-buying journey across paid search, socials and YouTube. The contestants' task is "so easy, they can't lose", transitioning perceptions around car finance.
The transformation
We smashed the barriers of finance, complexity and eligibility, by honing on key benefits (car finance savings, access to better cars, all car management in one place) with a simple but impactful message.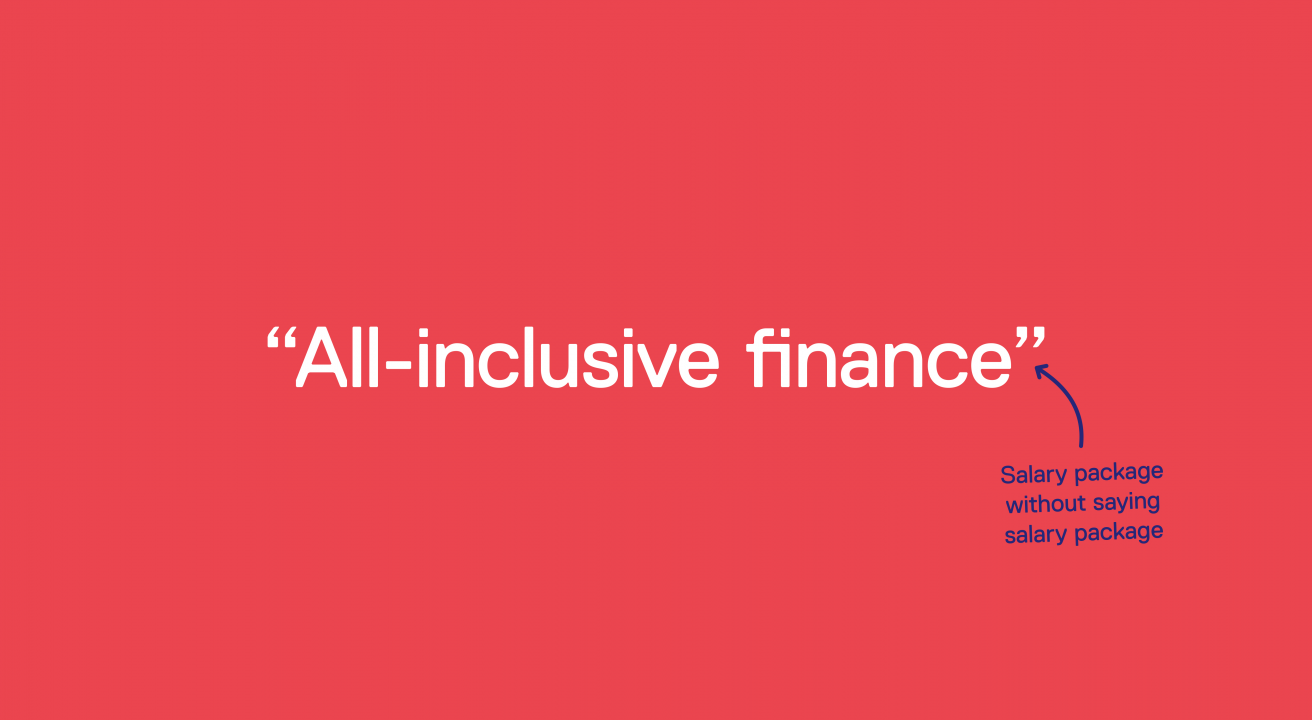 Implementing new strategies
Juicebox designed and implemented a new CRM strategy with automated workflows and custom reporting through HubSpot to streamline data management, drastically reduce administration and encourage intuitive lead generation.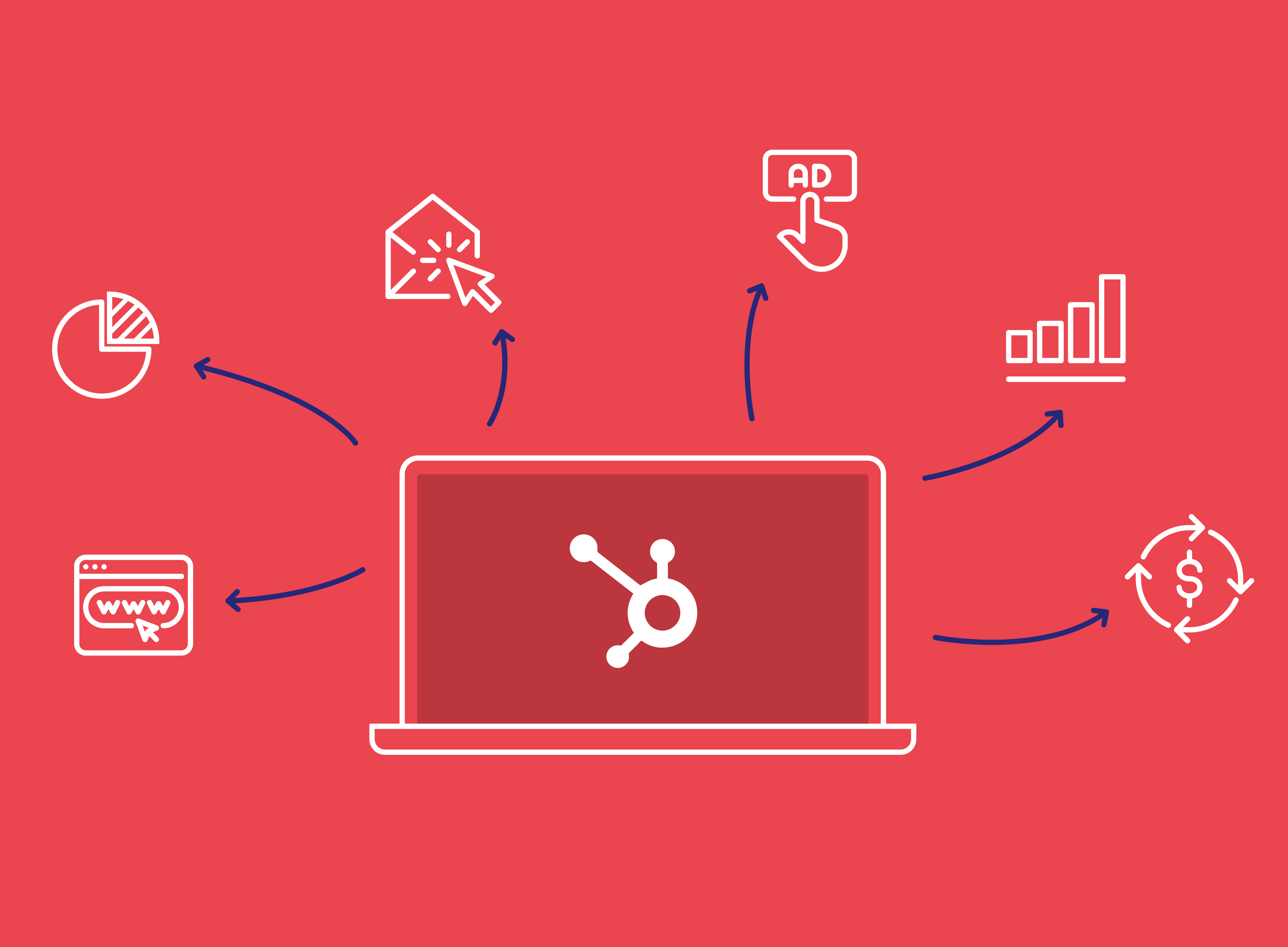 Developing user-centric applications
We developed a new application, Easiquote, that extracts data from Easi's quoting system via AP, making data input, digital signing, and rendering forms easy. Easiquote transformed the customer experience by making it easy and hassle-free. Deals are now closed 60% faster.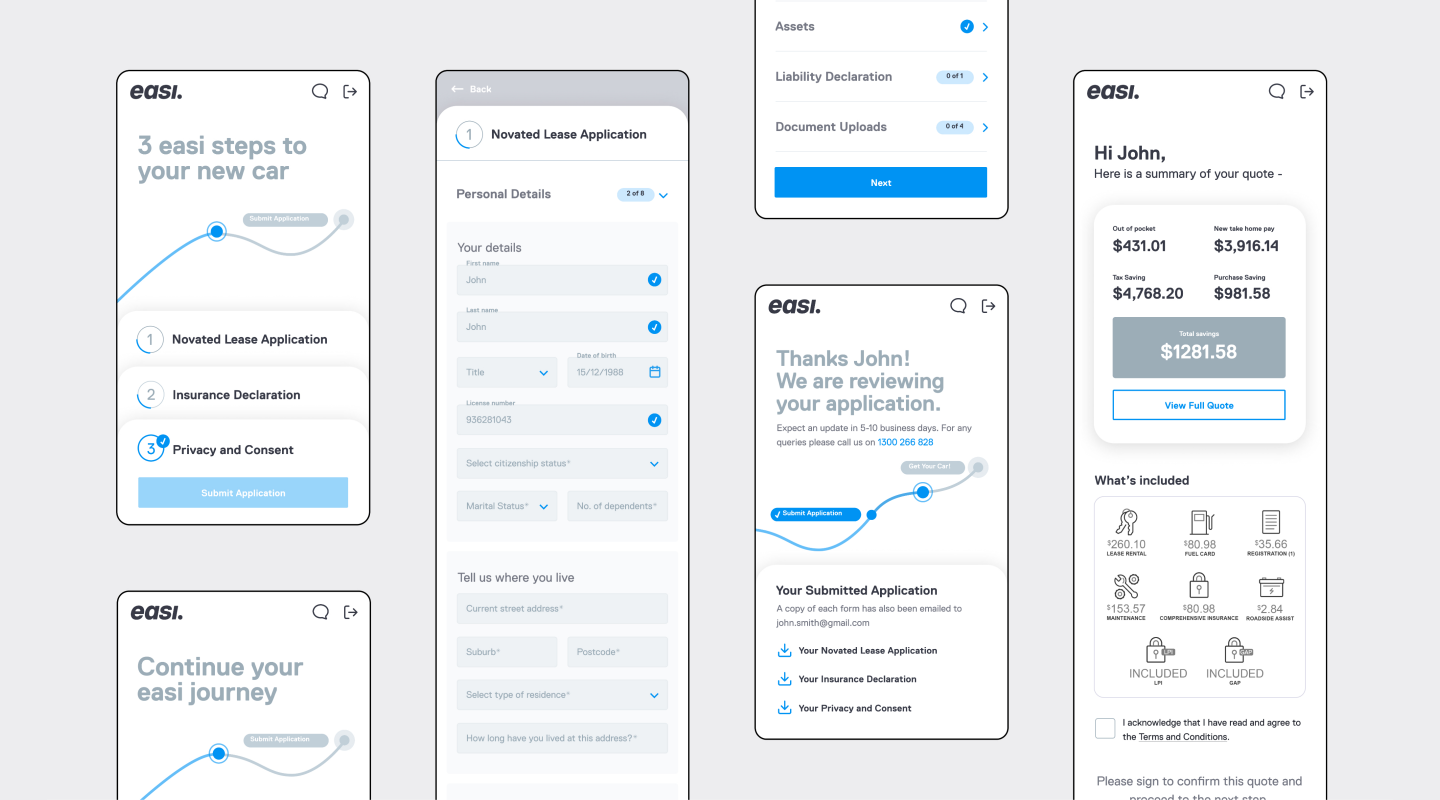 We went on a remarkable journey with Easi. We explored their brand, customer experience and their understanding of the product. Through a pivot in strategy and end-to-end implementation of technology and automation, we've created once-hidden efficiencies that have made Easi a more robust and profitable business. That's always the best outcome, transforming a company on top and bottom lines.
Chris Nelson
Managing Director, Juicebox
Project credits
Services
Brand Strategy
Digital Marketing
Visual Identity
Video Production
Copywriting
Content Strategy
UX Design
Applications
Project Team
Chris Nelson
Adam Oliver
Sophia Taylor
Melissa Crompton
Joe Mooney
Vince Baker
Georgie Ellis
Robert Lim
Bryce Gough
Services
Brand Strategy
Digital Marketing
Visual Identity
Video Production
Copywriting
Content Strategy
UX Design
Applications
Project Team
Chris Nelson
Adam Oliver
Sophia Taylor
Melissa Crompton
Joe Mooney
Vince Baker
Georgie Ellis
Robert Lim
Bryce Gough