Overview + Objective
Succession Plus is Australasia's leading provider in business valuation and succession services. With advisers growing across Australia, demand for their product was ever-increasing, but the ability to deliver their unique IP was hampered by scalability.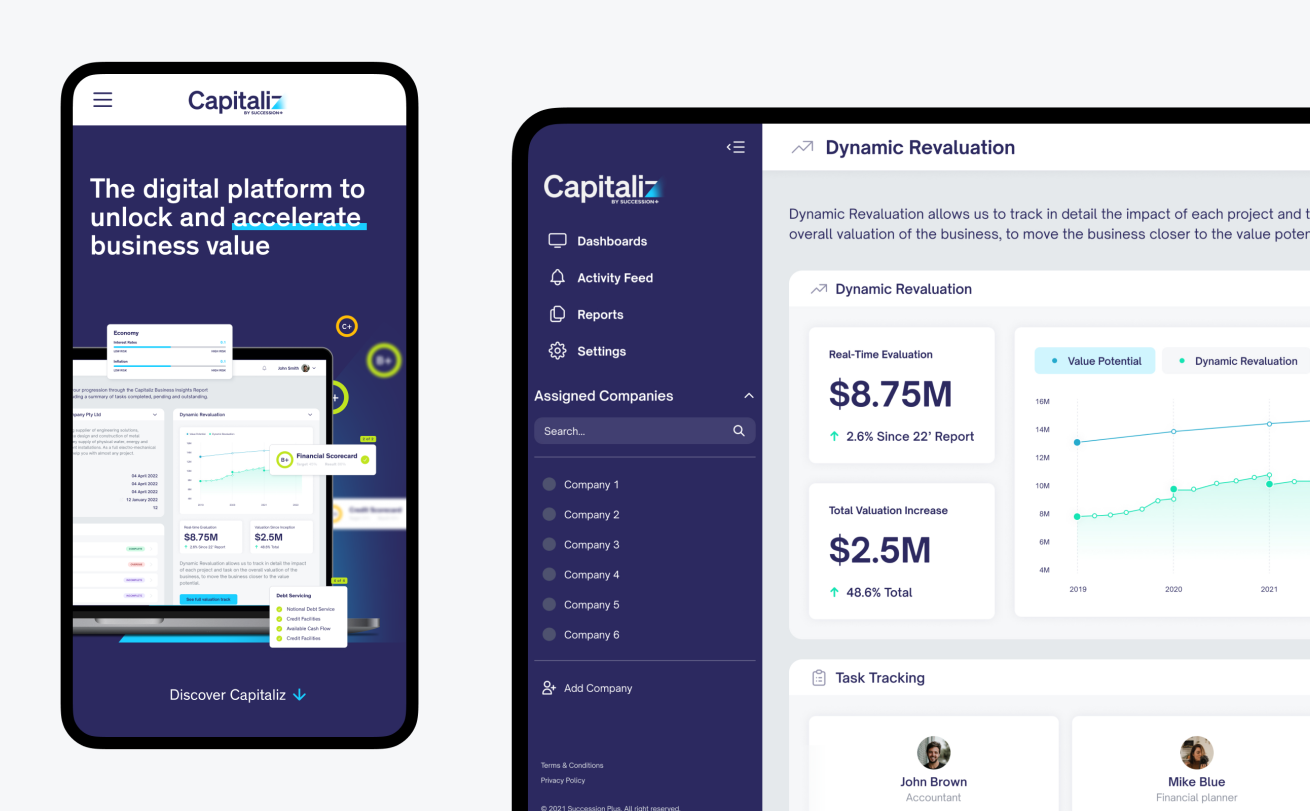 The Discovery
Succession Plus had built tools, templates and checklists, which morphed into a renowned 21-step process that forms the core methodology for advisors to guide their clients. We just needed to transform the process into a digital experience – no easy feat!
Juicebox analysed the client journey to identify where we could streamline, including client onboarding, financials, valuation calculation, risk, benchmarking and their 21-step valuation maximisation process and implementation plan.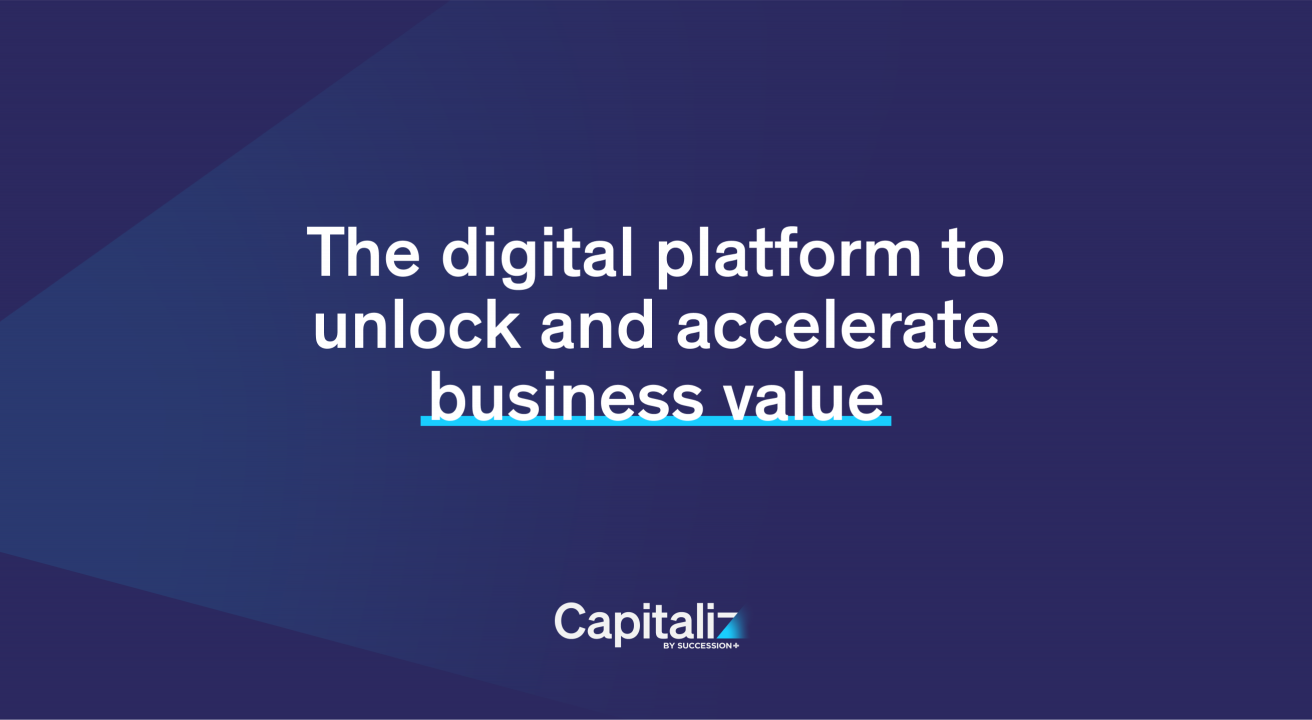 A succession SaaS product has been born
We built Capitaliz to be the heartbeat of a business, providing dynamic revaluation of a business's worth. A deep dive into the valuation logic meant turning spreadsheets into calculations, formulas and fresh user-interface designs. The app integrates with everything from Ibisworld to Xero, fast-tracking data capture.
Now on the worldwide launch
The Capitaliz platform (SaaS) launched into the US market in the latter half of 2021. The application now serves and spans US, UK, AU and NZ. Clients can now retire or exit their business with full insight into its worth.
We integrated key performance indicators, including financial performance, location and economic and market risk to valuate a business in real-time – an industry first. Capitaliz is an achievement I will remember.
Pooja Hoderkar
Digital Operations Manager, Juicebox
Project credits
Services
App Development
Project Management
UX Design
Customer Mapping
Brand Identity
Brand Strategy
Naming
Copywriting
Project Team
Chris Nelson
Joel Pember
Pooja Hoderkar
Gabriella Greaves
Chris Jones
Nathalie Galistan
Vaughn Hockey
Joe Mooney
Robert Lim
Andre Couto Silva
Lachlan Abbott
Services
App Development
Project Management
UX Design
Customer Mapping
Brand Identity
Brand Strategy
Naming
Copywriting
Project Team
Chris Nelson
Joel Pember
Pooja Hoderkar
Gabriella Greaves
Chris Jones
Nathalie Galistan
Vaughn Hockey
Joe Mooney
Robert Lim
Andre Couto Silva
Lachlan Abbott