0
People viewed retail online
0%
Increase in Google searches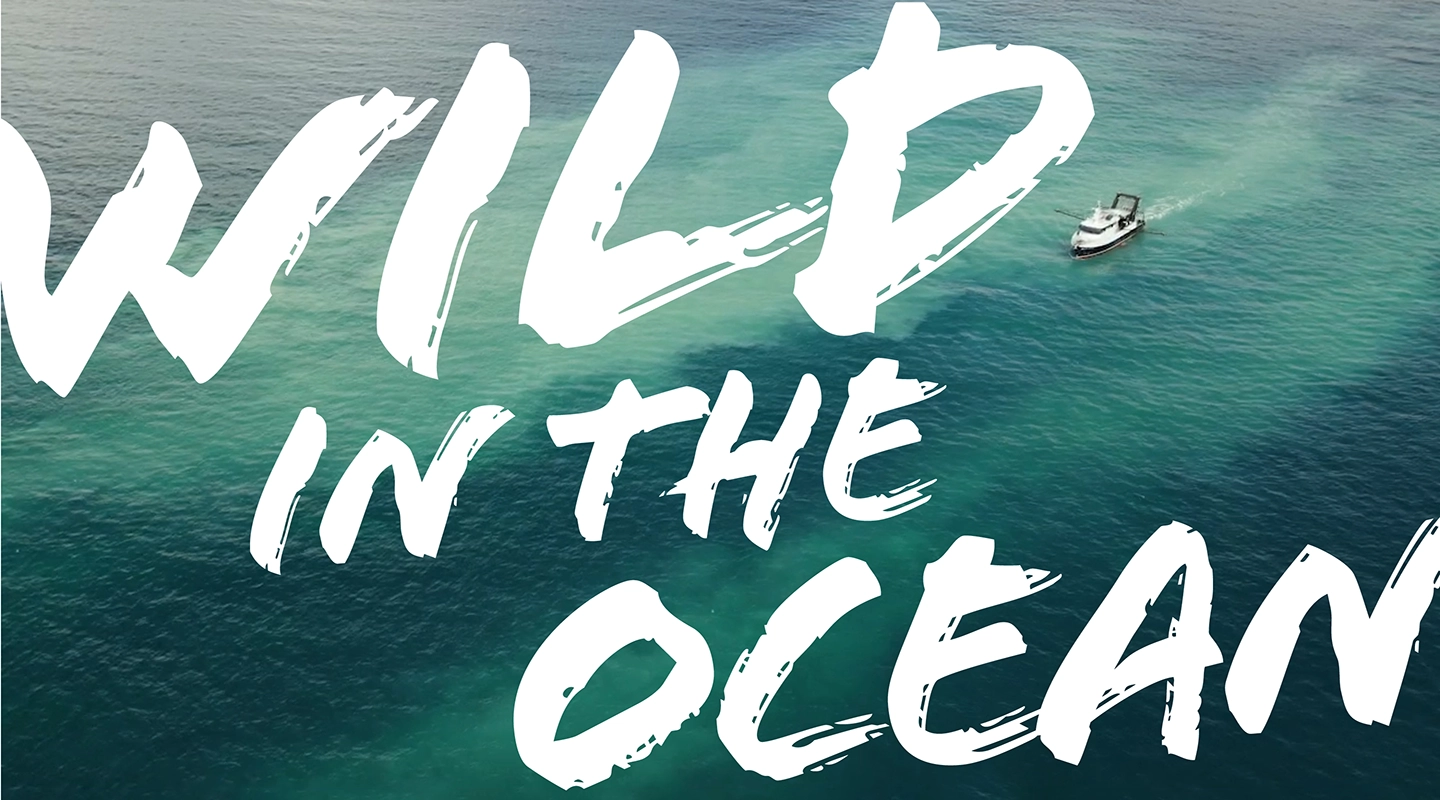 Building up a big appetite for sustainable seafood
A high-performing digital campaign for globally recognised sustainable seafood company, Austral Fisheries. We created a big appetite for its wild-caught seafood brand, Karumba prawns, reaching 748,924 people across Australia and enticing 4,946 people to visit the website.
Boosting national sales for Karumba Banana Prawns
Austral Fisheries supplies premium, sustainable seafood products, including Glacier 51 Toothfish, Skull Island Tiger Prawns and Karumba Banana Prawns.
The company wanted to drive interest and boost sales of its Karumba Banana Prawn brand nationally. Juicebox was tasked to develop a digital brand awareness campaign to change beliefs surrounding prawns and influence buying behaviour.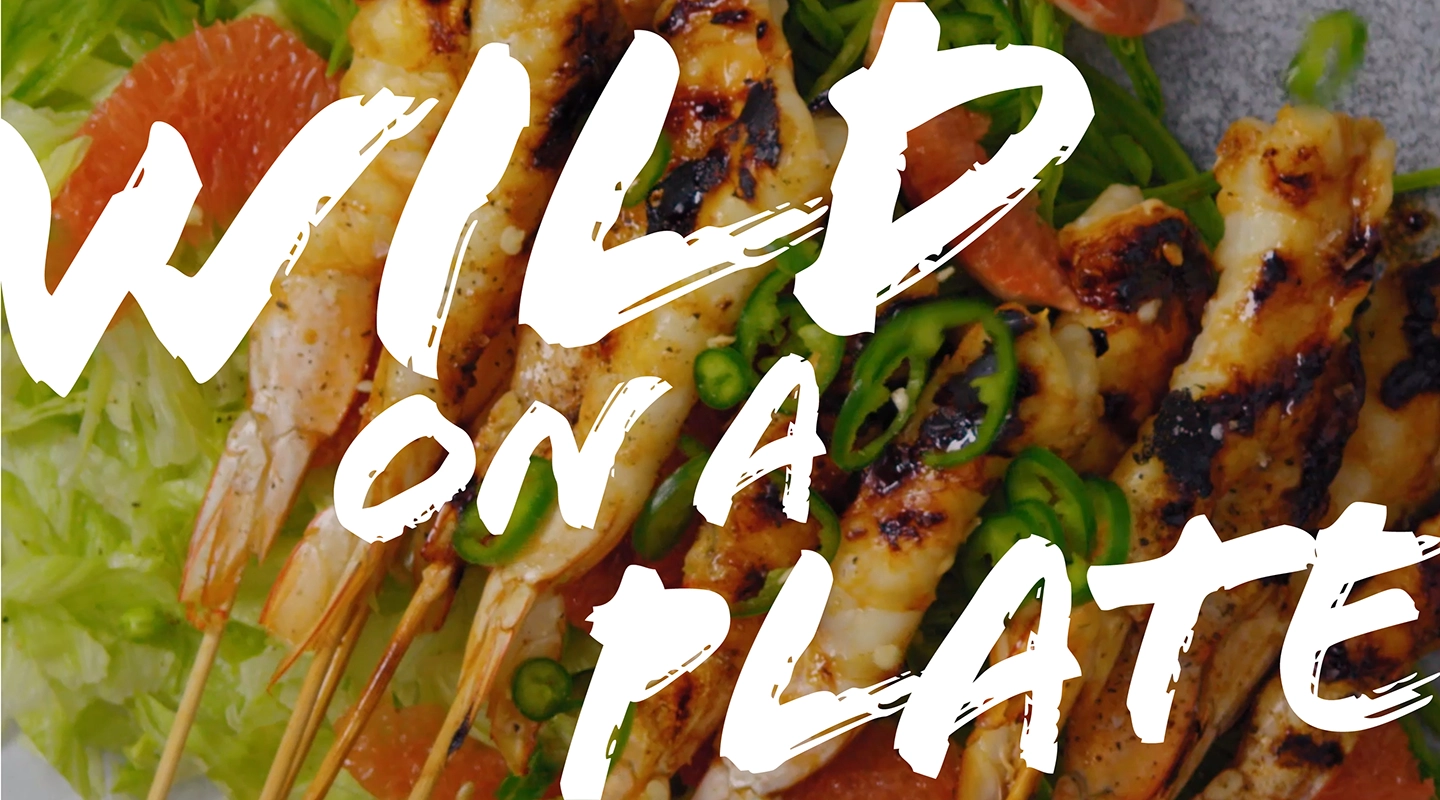 Strategic insight
Changing beliefs and behaviour with a strategy for seafood
Identifying seafood eaters
Our strategists identified two key audiences – regular seafood eaters and casual seafood eaters, the former making up 60% of the market. This group doesn't regularly dig into seafood and tends to stick to 'safe' staples in fear of stuffing up the meal.
Making 'caught wild' the selling point
It was important to hone in on what makes Karumba Banana Prawns superior. They're big, juicy and delicious because they're caught wild in the warm, nutrient-rich waters of Northern Queensland, unlike many farm-bred prawns on the market.
Becoming an easy-going staple
Prawns are perceived as a Christmas treat, with novice chefs slamming 'em on the barbie with the rest of the holiday fare. Our job was to change this belief and position prawns as an easy-going staple and a delicious protein boost that can be enjoyed more frequently.
Measuring digital success
We would guide our audience through four phases – discovery, consideration, connection and action – on key digital channels with a content-rich landing page in the centre of the brand ecosystem. We would measure the success through online behavioural indicators, most importantly, intent to purchase.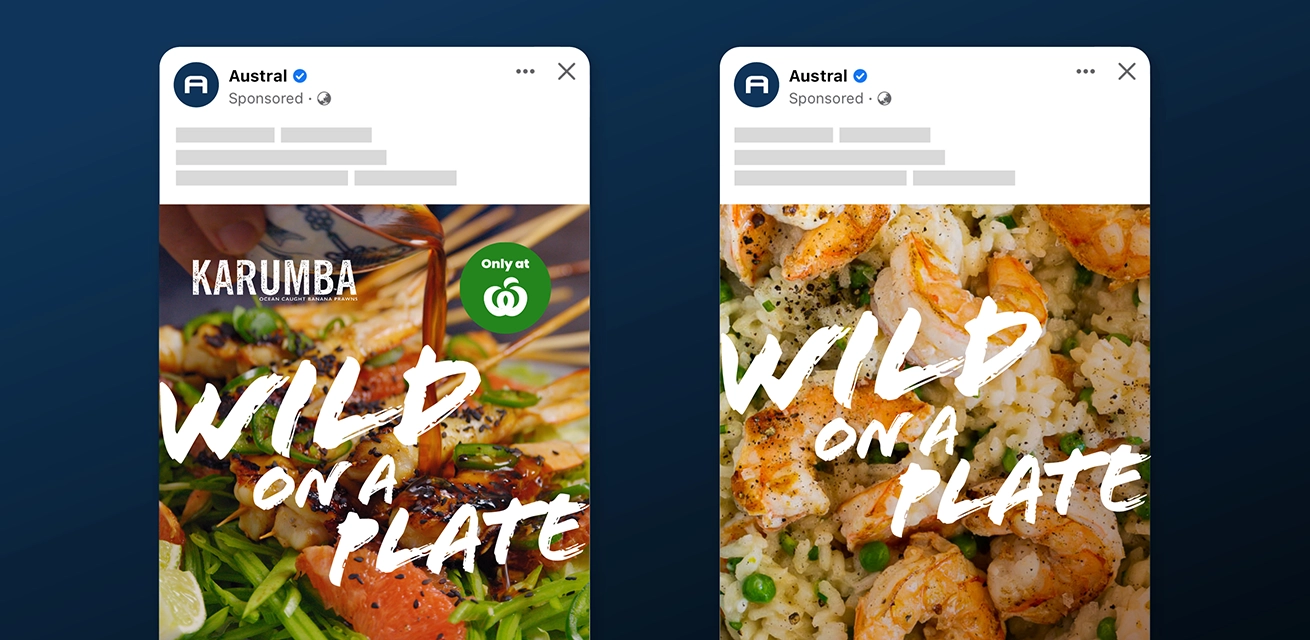 Changing beliefs surrounding seafood and positioning prawns as an easy-going staple and delicious protein boost.
Digital campaign 
A sustainable seafood story people love
Wild in the ocean, wild on the plate
Our creative team ideated a campaign concept, 'Wild in the ocean, Wild on the plate', which cleverly created a relationship between how Karumba prawns are caught (wild) and how everyday meals are more interesting with this ingredient in the mix.
A star ingredient is born  
To tell the Karumba story and create an emotional connection between the brand and the audience, we developed a campaign video with footage of the Austral voyage into the Northern Queensland ocean and the mouth-watering meals with Karumba prawns as the star.
Reaching prawn lovers 
Now we had a compelling concept, we created targeted content to reach audiences across Google, YouTube, Facebook, Instagram and the Taboola Content Network. We monitored these digital channels and tweaked our messaging to resonate with the audience and maximise impact.
Staying in hearts and minds 
Our ultimate goal was to drive traffic to the landing page to make Karumba a mainstay in the hearts and minds of our audience. We designed and developed a digital hub telling the Karumba brand story, communicating why the prawns are so damn good and directing seafood lovers to their local supermarket to grab some.
Karumba Banana Prawns won the MSC Best Sustainable Seafood Product at the Sustainable Seafood Awards 2023. The success of this campaign played a large part in this achievement.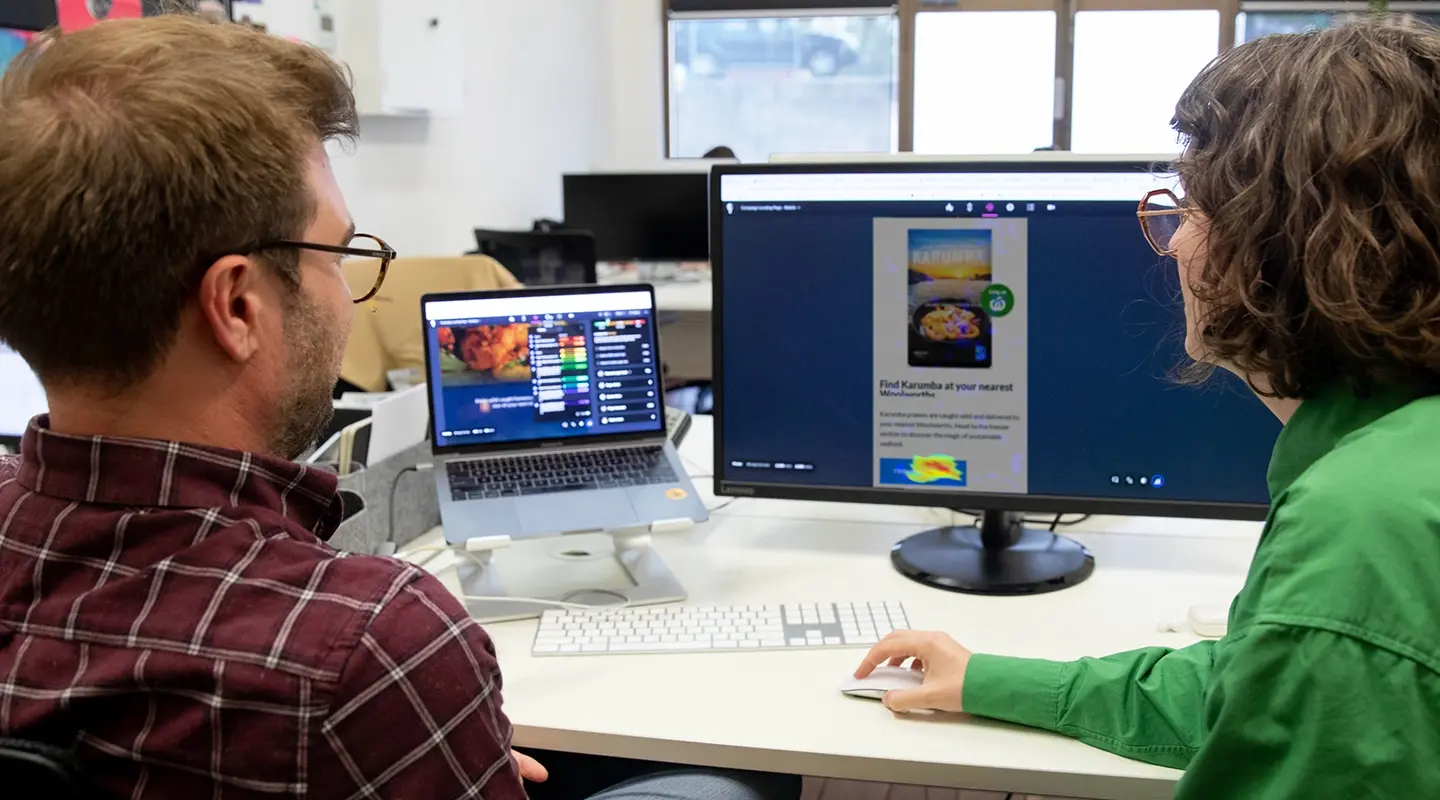 It's rewarding to help a sustainably minded company elevate their business. We are elated to help shift the needle in favour of wild-caught seafood over farm-bred, something that would not be possible without a committed team and strong client partnership.
Adam Oliver
Senior Art Director
Project credits
Services
Brand Strategy
Brand Identity
Key Messaging
Digital Experience
Project Team
Rachel Thwaites
Naomi Faye
Melissa Compton
Adam Oliver
Cam Campbell
Nathan Cowley-Cooper
Bryce Gough
Hayden Garrard
Services
Brand Strategy
Brand Identity
Key Messaging
Digital Experience
Project Team
Rachel Thwaites
Naomi Faye
Melissa Compton
Adam Oliver
Cam Campbell
Nathan Cowley-Cooper
Bryce Gough
Hayden Garrard