Digital transformation is an expansive topic, so when I was asked to give the closing keynote on the subject matter at the inaugural AdNews LIVE! – Perth Amplified, I found myself reflecting on the Juicebox journey and experience in order to surface the insights and learnings that others might find useful.
When considering digital transformation I think most people tend to frame this at an organisational level, most likely due to their personal involvement in an active transformation project or program within their organisation. At this level the fundamentals for a successful transformation project are well known and widely published:
Vision & strategy: Start with the end in mind and create a forward looking strategy for your organisation within the context of your category, while accepting that the process will be dynamic and that your strategy will need to progressively evolve over time.
Maturity & benchmarking: Clearly define your current and target state. Identify your organisation's true position in terms of technological maturity and benchmark against others in your category, before seeking to advance and accelerate your capability and capacity at your desired pace.
Performance & productivity: Research, develop and implement technology and systems that will unlock productivity gains and enable greater performance by improving work/data flows and subsequent analysis, allowing your organisation to continually improve and optimise operations and offering.
People & culture: Having the right culture creates a safe and productive environment where productivity and innovation thrives. Supportive teams enable individuals to fail constructively and lean into the discomfort of change to deliver new realities aligned to shared vision.
Governance & oversight: Identifying, managing and addressing risks during your digital transformation, while also being transparent, accountable and ensuring the integrity of the overall organisation is the critical role of governance throughout the process.
Famously, the most important of the above pillars being 'people and culture', with the majority of transformation projects failing due to a failure to transform culture.
But before I dive into people and culture, I think it's critical to zoom out and consider digital transformation in the wider context of what is happening in the digital economy globally and be acutely aware of the tech mega-trends that are reshaping economic interactions between states, organisations, individuals (and machines).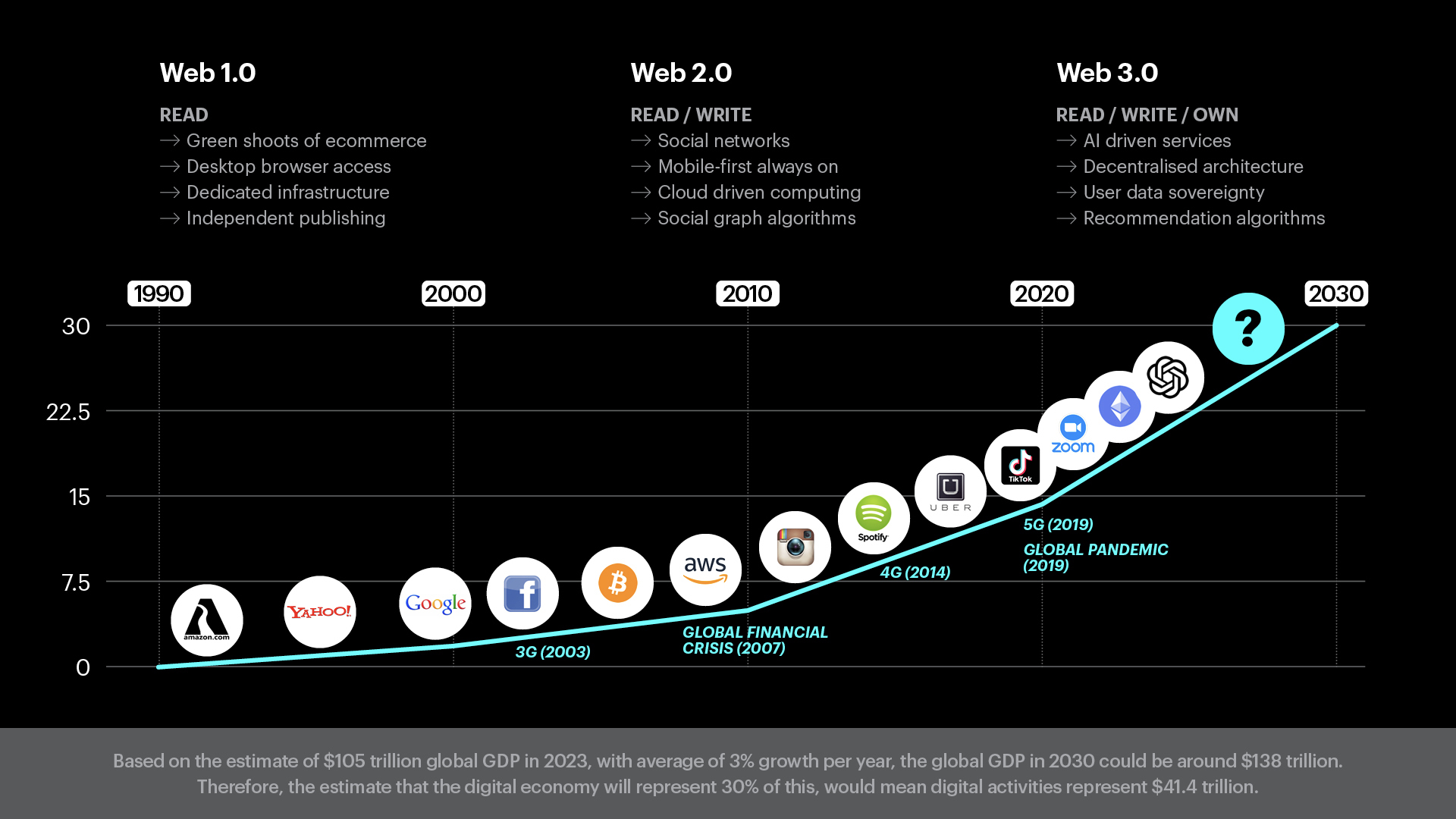 Reflecting on the Juicebox journey from bedroom start-up that coincided with the arrival of Facebook and iPhone in Australia some 15+ years ago, it's clear to see that we've been riding a wave of mobile first, cloud-driven, social-graph based computing that has completely transformed the way we live our personal and professional lives. And in more recent years we've witnessed a pandemic induced acceleration of tech-adoption with blockchain, metaverse and AI technologies, to name just a few, thrust into the mainstream.
Right now we've just passed the peak of the AI hype-cycle, reflected by a slight cooling in the pricing of stocks with exposure to this transformative technology. Of course the cooling of speculative value doesn't mean that the investment, development and deployment of this tech is cooling. In fact it was reported recently that the revenue generated by TSMC's high performance chips for AI accelerators and data centre processors stretched to double digits beyond that of smartphone chips (44% vs 33%) – perhaps signalling a tangible shift from the smartphone being the primary driver of change, superseded by artificial intelligence.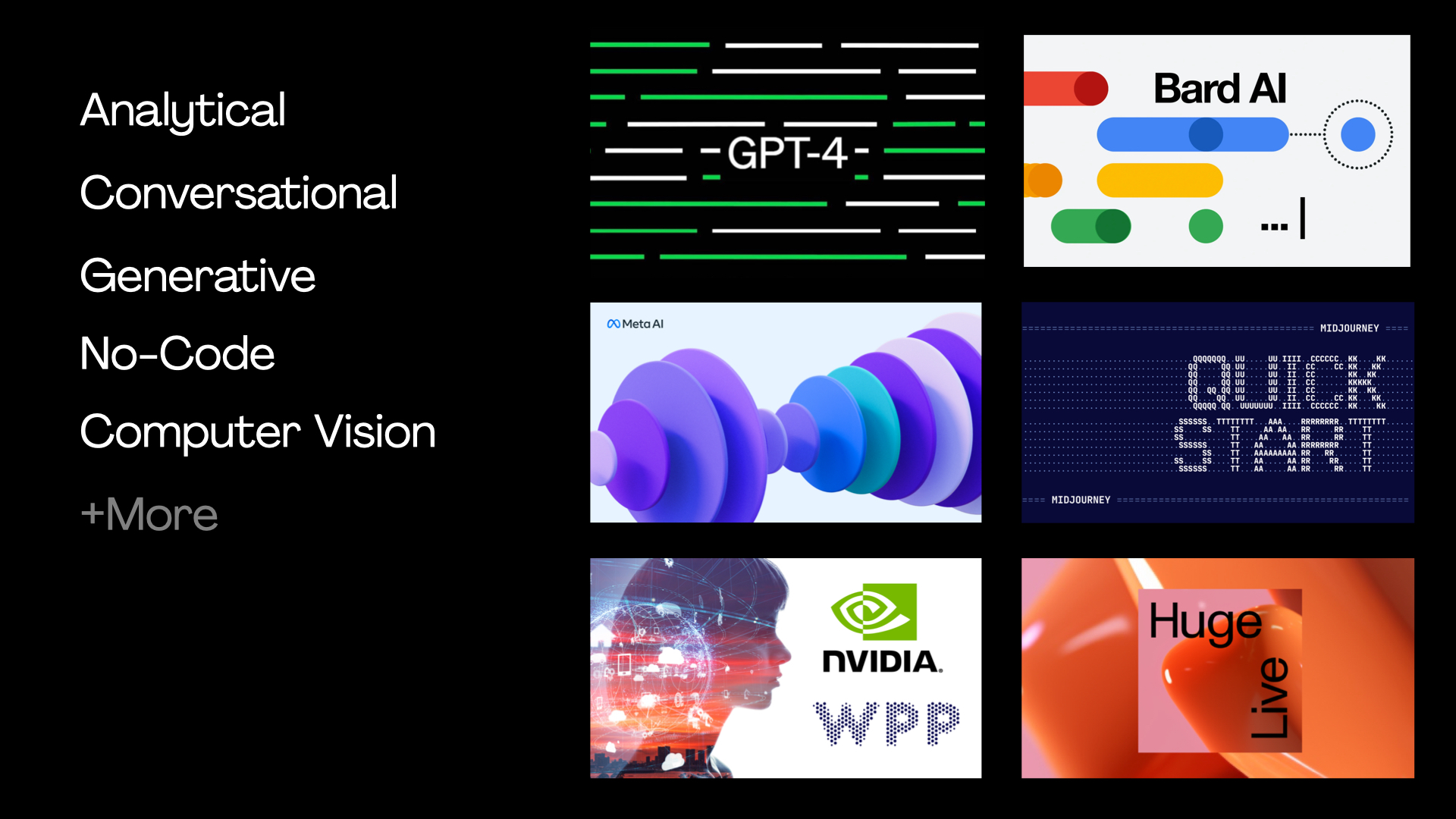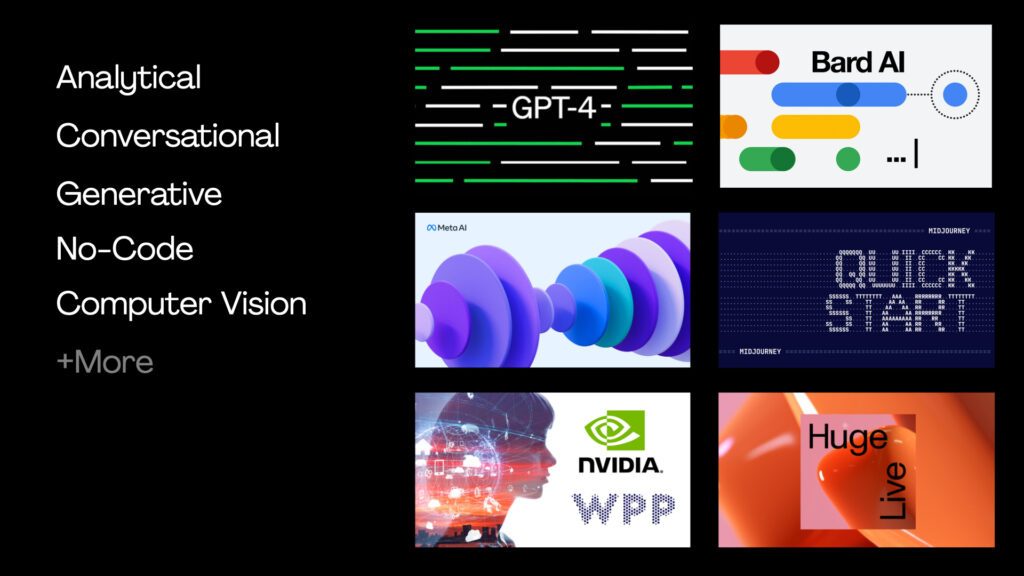 If we're at the dawn of the AI era, comparable to where we were with the iPhone in 2007,  then in the agency landscape our efforts must be focussed on valuable use cases for these technologies across all functions of the business – whether that be through innovation, invention, customer experience or efficiency gains. It's incredible to witness some of the multinational groups jumping in head first and announcing major partnerships with the tech-giants like Nvidia, Meta and Amazon to power generative AI tools, while others are all-in with respect to data science and analytical AI tools to underpin strategic and behavioural insights. The reality however is that we're still early with respect to these technologies and I would be encouraging a curious and proactive, yet pragmatic approach for all agency leaders.
With the clarity of hindsight, it's always easy to understand how and why things have occurred, but while you're navigating the ever-shifting landscape on a daily basis it feels almost impossible to commit to long term plans. One can read all the trend reports and try to stay abreast of the economic forecasts, but the reality is that data is from the past and we cannot analyse our way to the future. Humans are very bad at predicting. We have biases and we often prioritise the wrong factors based on our worldview, and quite simply our brains cannot synthesise the amount of data required to accurately know what lies ahead.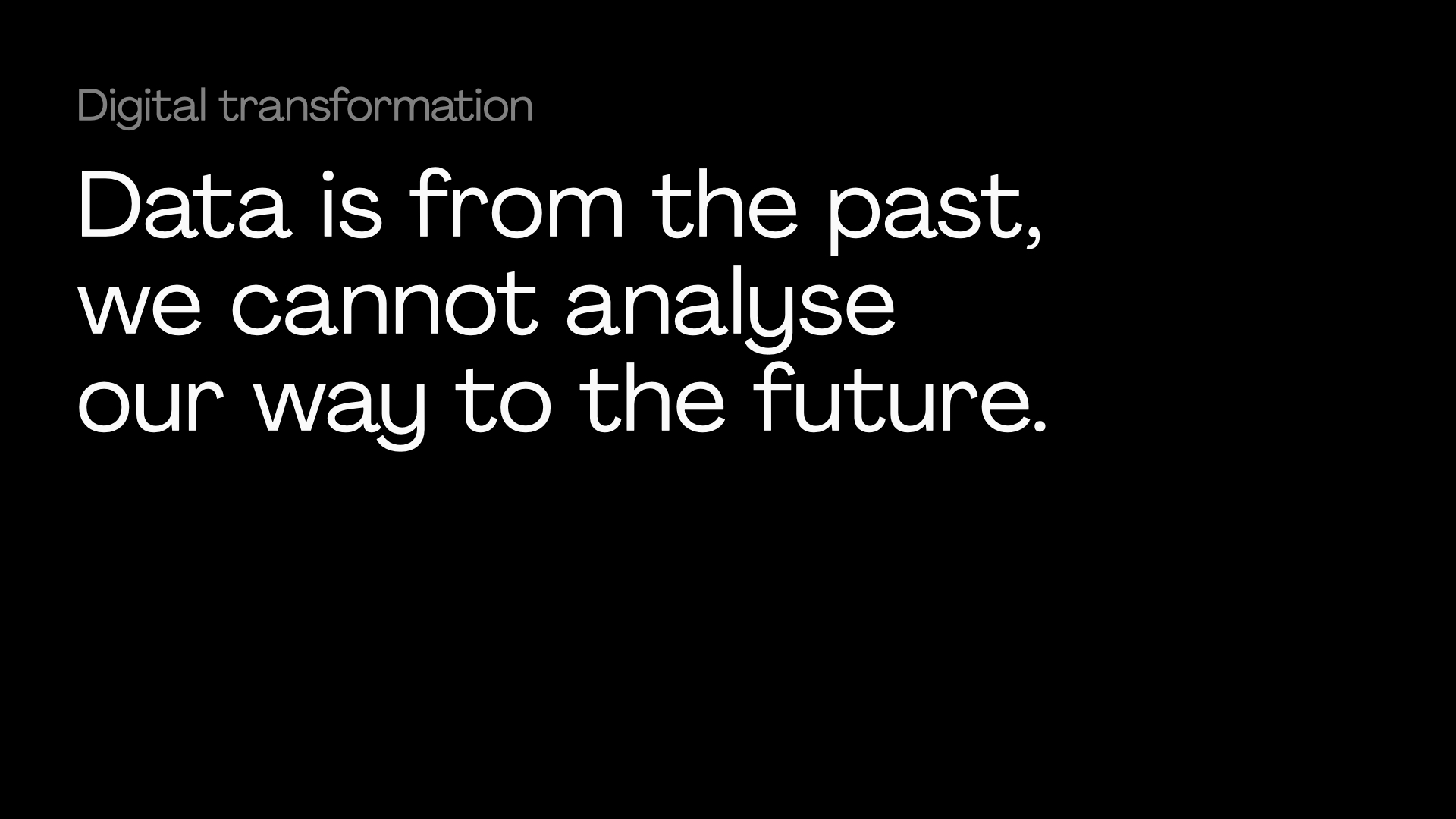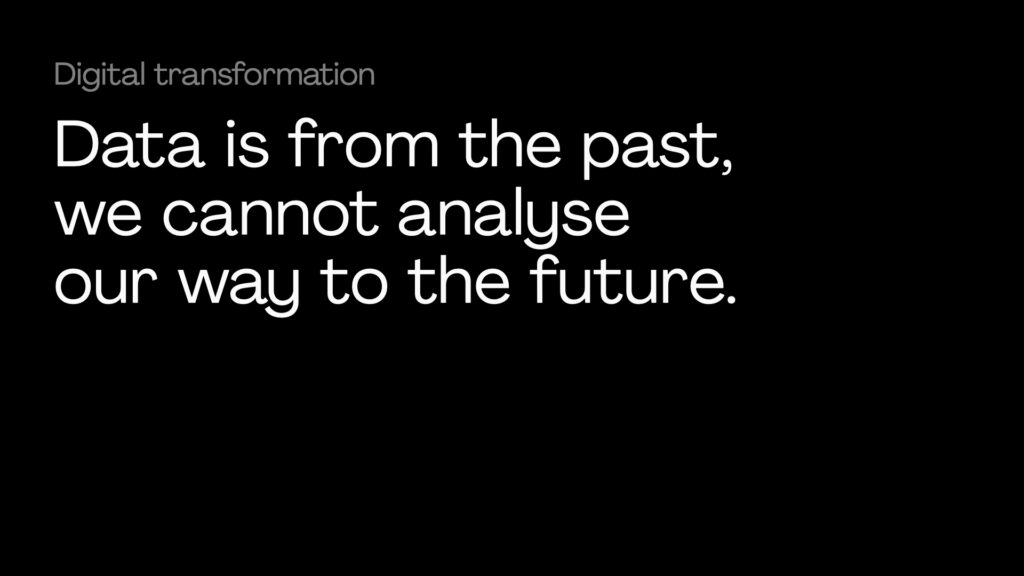 Which leads me back to my main point, that 'people and culture' are the most important factors with respect to successful transformation – which includes the perpetual change of modern business in this era of massive digital transformation. Navigating change is always hard and there will naturally be friction and discomfort, but there's no such thing as standing still, you either move forward or you regress. High performing teams are united in their vision, aligned on values, embrace agile ways of working together and wholeheartedly believe that business-as-usual is totally unacceptable if they are to continue to survive and thrive.
These extracts from the Harvard Business Review provide compelling people and culture based insight;
For organisations seeking to become more adaptive and innovative, cultural change is often the most challenging aspect. Innovation demands new behaviours from leaders and employees that are often antithetical to corporate culture which is traditionally focussed on operational excellence and efficiency.
Cultural change can't be achieved through a top-down mandate. It lives in the collective hearts and habits of people and their shared perception of 'how things are done around here'. Someone with authority can demand compliance, but they can't dictate optimism, trust, conviction, or creativity.
Our experience at Juicebox certainly reinforces the fact that change happens more easily when you tap into genuine human motivation and provide a safe cultural environment for people to fail constructively, while passionately pursuing a shared vision of success. Perhaps the biggest realisation for us however was that the 'people and cultural' factors that were allowing us to effectively navigate change internally, were also helping us cultivate deeper client relationships – engagements that were built on safety, trust and a unified vision of success were simply higher performing on every measure.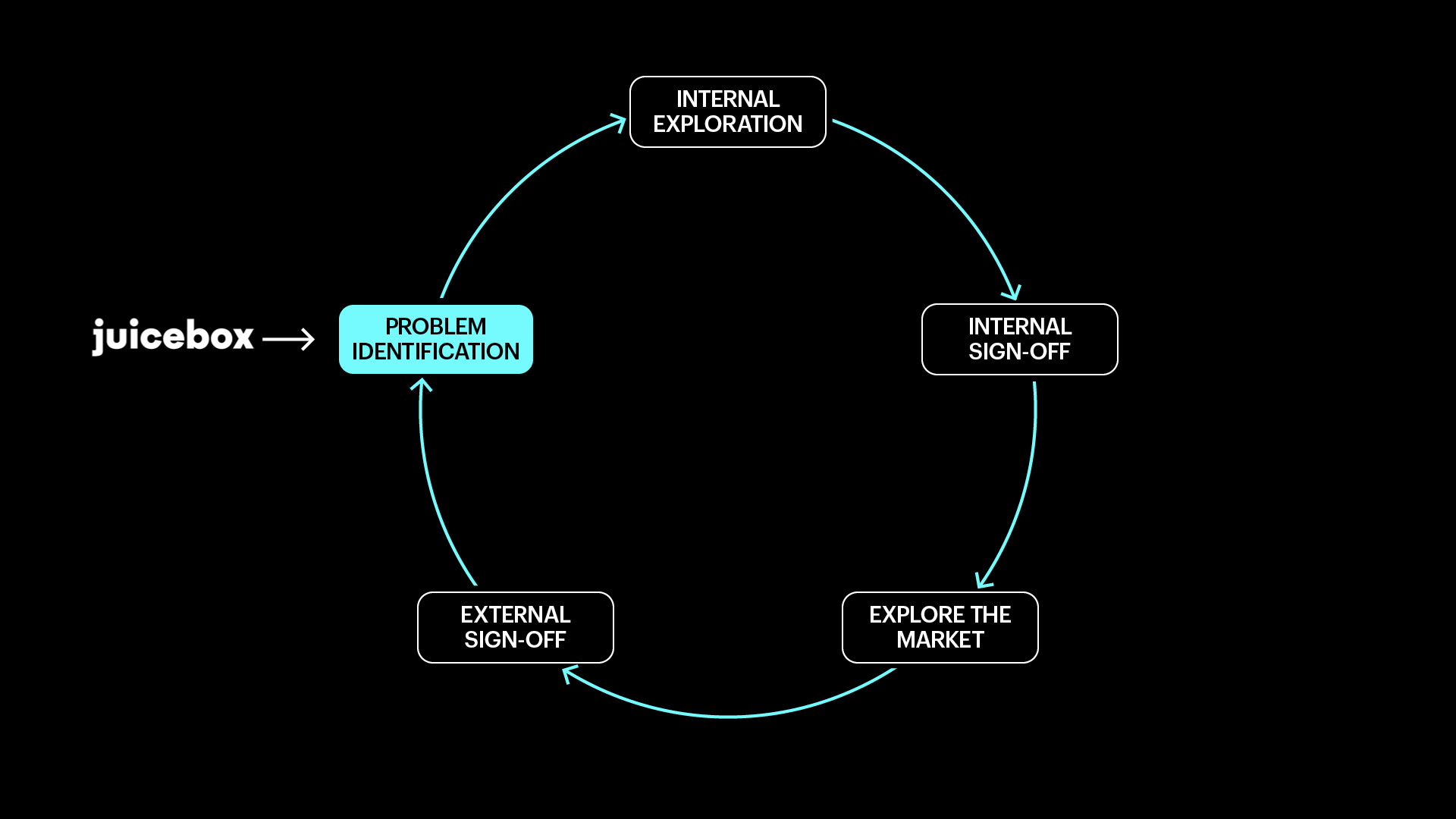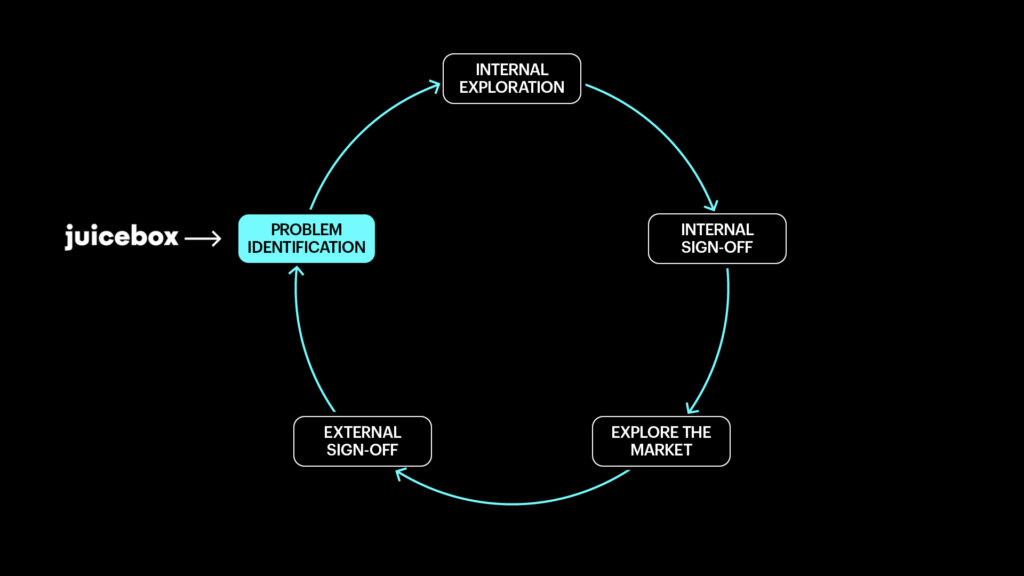 This realisation, which seems completely obvious now, has meant pushing further upstream with our clients into c-suite, executive and board level conversations in order to identify root problems and explore opportunities at the highest decision-making level. With two ears and one mouth we encourage deeper thinking and analysis of their strategic opportunity, while promoting the transformative possibilities that experience design and technology can unlock within their category (and beyond). This style of engagement has changed our business and has turned our agency from being subservient order takers, to collaborative recipe makers.
At this point in our journey, we're focussed on people more than ever. Technological change is relentless, but we are embracing the challenges and opportunities to connect brands and people in new and exciting ways. We've recently restructured our agency and are actively recruiting industry leading talent with a specialist mix of skills in strategy, experience design and technology. We are motivated to build the best independent agency team in the market and have developed new end-to-end processes to focus on the only objective that matters; delivering measurable impact for the most ambitious clients.
We'd like to thank AdNews Australia for the speaking opportunity, with a special mention to Ashley Regan for her support and guidance.